ITS
Solutions

Intelligent Transportation Systems require enclosures that integrate flexible design and variable configurations to meet the needs of modern traffic control, surveillance and messaging enclosures.

IISNS
Solutions

Internally illuminated signs are a rich part of our heritage, and we pioneered the LED street name sign. Save money, improve safety, and get your traffic flowing with illuminated signs.

SCADA
Solutions

Supervisory Control and Data Acquisition enclosures have become one of the most commonly requested items at Southern Manufacturing because of our ability to custom manufacture to any specification.
Request a Quote

We make getting a quote for your project fast and easy. Click below and fill out our request a quote form. We will get back with you shortly.
---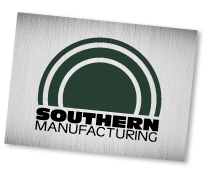 The direct route to a flexible solution.
For 75 years, Southern Manufacturing Company has been innovating the traffic control industry with custom-designed traffic control signage, illuminated signage, LED street name signs and specialty ITS, UPS, NEMA and flasher detector enclosures in aluminum or stainless steel. A pioneer in the use of LED lighting for illuminated street name and lane control signs, Southern Manufacturing works with engineers and municipalities to engineer solutions that save time and money while improving the accuracy of traffic flows that increase safety and reduce congestion.
View our full line of traffic control products here.
Call Us Toll Free: (800) 866.5699