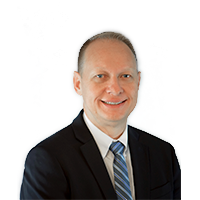 Jeremy Huffman
Director of Business Development
Phone: 407-894-8851 ext. 227
Director of Business Development
Jeremy joined Southern Manufacturing in 2011 as a customer service representative and was part of the acquisition by Earnest Products, Inc. later that year. He brings an extensive background in manufacturing, quality, project management and sales and marketing in various industries. These include defense, aerospace, construction materials, and heavy fabrication. He quickly advanced through the organization serving in enclosure sales as Product Manager, Regional Sales Manager, National Sales Manager and is currently Director of Business Development.
Jeremy holds a degree in manufacturing technology from the College of Central Florida and is a Guerrilla Marketing master trainer. He is passionate about providing creative solutions for complex customer challenges through a culture of collaboration, teamwork and creating a world-class customer experience. Currently, his focus is on developing new markets, product development, and strategic accounts.
In his spare time, Jeremy enjoys coaching youth football, fundraising for charitable organizations, playing basketball and roller skating.